Reviews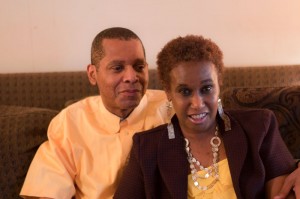 From Rev. Tarrent-Arthur Henry (Husband):
With "Telling It All From The Heart", God has taken Helen out of darkness and presented her into His marvelous light. Our almighty Father has launched Helen into a 21st century ministry that is guaranteed to, "bless your socks off!" Helen has been called to minister to:
• People that have little or no relationship with their biological families.
• People that have few or no one that they can open up and talk to.
• People that have been hurt in the church(s) that they have attended.
Helen is an appointed and anointed woman after God's own heart. She touches souls and impacts lives wherever she goes and I have been blessed by God to have met Helen and share a life, family and ministry together with her.
From Alycia:
Good morning Sis Helen,

I have completed reading your book.  Praise God for the work that He has done and is doing in your life.  As you state in your book we all have struggles and go thru circumstances that can knock us for a loop and cause us to walk in anger and bitterness.  But praise Him who is the author and finisher of our lives that we can seek ye first the kingdom of God and all His righteousness and all these things will be added unto us. Some of "these things",  for me when going thru struggle means Peace that surpasses understanding, joy of the Lord is my strength, wisdom, power in the word of God to bind up the enemy which keeps him from in a me, love and service to others which blesses me right back and wholeness and abundance.

It is encouraging to me when  my sister in the Lord speaks about fear, fear of moving, fear in certain situations in your book and about how you spent time in meditation, prayer and fasting which broke the back of the enemy.  It helps me to know that I am not alone in experiencing  my pain or my struggle or my fear and that above all that He who is my savior will never leave me or forsake me.

Last night I read the whole book and couldn't put it down because the tone of your dialogue was speaking to me, encouraging me and strengthening me. Because as you stated this Christian walk is not easy but I add that it is oh so lovely and altogether wonderful.

May the Peace that surpasses all understanding continually be with you my sister.

Love with the Love of the Lord.
Faye Graham:
I watched your program on u tube, Christianity is not a religion and really enjoyed it. Just wanted to let you know that I really enjoy listening to you speak, I can feel the love and spirit in you and it is such a blessing. I pray that God will continue to bless ya'll and your ministry. Love you both, Faye
Marina, from NJ:
Love your book. Keep on doing God's work. God bless you my friend 🙂
kyomugisha faith
UGANDA:
i have liked your page dear hope to purchase your book someday may God bless you
Chevonne Reynolds
Milledgeville, GA:
I love your site Mrs Henry!! My husband and I are looking forward to purchasing your book very soon also. We meet up everywhere don't we…LOL!!! God bless you my friend and keep up the good work!
Anonymous:
I thoroughly enjoyed this book. It was a great read from cover to cover. 
Helen Cummings has a fresh approach to writing that is very enjoyable and touches places inside of you that haven't been touched for a long time. 
This book reminds one that life without Jesus is a life not worth living. 
I was surprised to find that this was Ms. Cummings first book and I am sure that it will not be her last. "Telling It All From The Heart" does all that and more. God bless you, my sister-in-Christ.
Anonymous:
This is a good book. It's a quick read and it's very interesting. I recommend this to anybody.
Anonymous:
This book was very spiritual. Those who read this book could learn something from it and become strong in some areas of their life. I enjoyed reading it and recommend this book to anyone.
Sister Cathy
Children of Hope
Childrenofhopemission.wordpress.com:
I had the privilege of meeting Helen Cummings at a House of Worship. I did not know she was an author. Very humble, positive, and caring for others. Unaware she had wrote a book "Telling it all from the Heart", I asked for the book. I started reading and completed. I was awe-struck. Helen is very conscience about the Power of the Word of God. The Lord will raise up many that will give Him Honor & Glory. That is the key to Helen's gift and A&H ministry.